Quba ist ein
e-Rechnungs-Viewer
Open-source / Kostenlos / Cross-Platform
Anzeigeprogramm für elektronische Rechnungen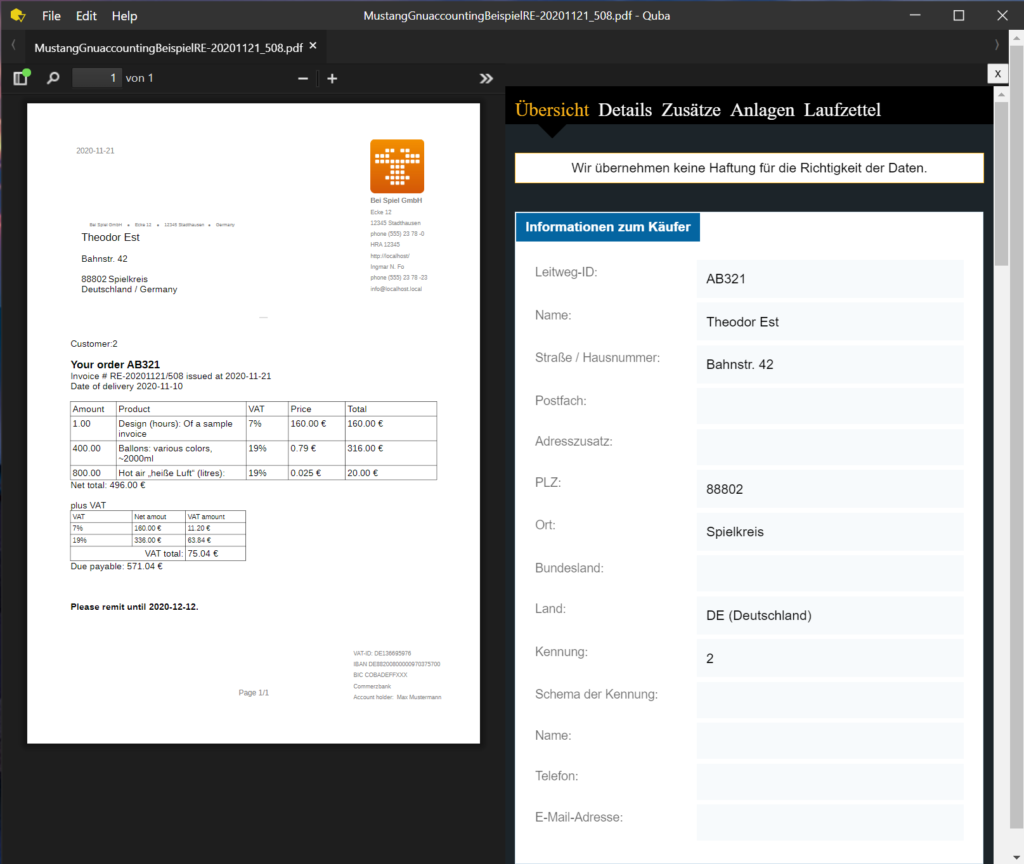 Mustang's Fokus ist die Erstellung und das maschinelle Auslesen von elektronischen Rechnungen. Das beinhaltet das Validieren, also auch das Nachrechnen dieser Rechnungen. Bei Quba geht es um die visuelle, menschenlesbare Darstellung um die Rechnungen inhaltlich und semantisch zu prüfen.
I have tried to outline the history, reasons, background and the current german plan on making structured invoices more or less the significant original, that
Mehr »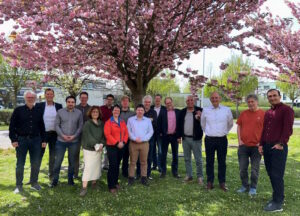 In einem Workshop am 20./21.04.2023 wurde unter anderem kurz erwähnt, dass Deutschland bereits im November Erlaubnis zu B2B-e-Rechnungen beantragt hat und eine "Diskussionsvorlage" aktuell vorsieht,
Mehr »
Diese Version nutzt den neuesten Mustangserver für die Rechnungsvalidierung und aktualisiert Electron, was es Quba ermöglicht auf neuen Mac OS-Betriebssystemen zu funktionieren.
Mehr »
Die am 26.09.2022 veröffentlichte Version 1.2.0 des kostenlosen E-Rechnungsviewers Quba arbeitet weiterhin offline, kann auf Wunsch aber auch Verbindung zum Online-REST-API des Mustangproject, Mustang Server,
Mehr »
Die am 18.08.2022 veröffentlichte Version 1.1.5 des Quba open-source E-Rechnungsviewers unterstützt jetzt auch Rechnungsanhänge >6MB.
Mehr »
Warum der Name? Quba ist neben dem Name einer Stadt in Aserbaidschan auch der Name der von dort stammenden Pferderasse. Dies und andere Pferdenamen (Konik, Mustang) sind eine Hommage an das Forum elektronische Rechnung Deutschland, dem Initiator von Factur-X/ ZUGFeRD.
Vielen Dank für die Unterstützung Bei der Entwicklung der 1.0